Creative Direction: Barna Group
Infographic
The stained glass window panes use bold color and clean lines to represent the data proportionally.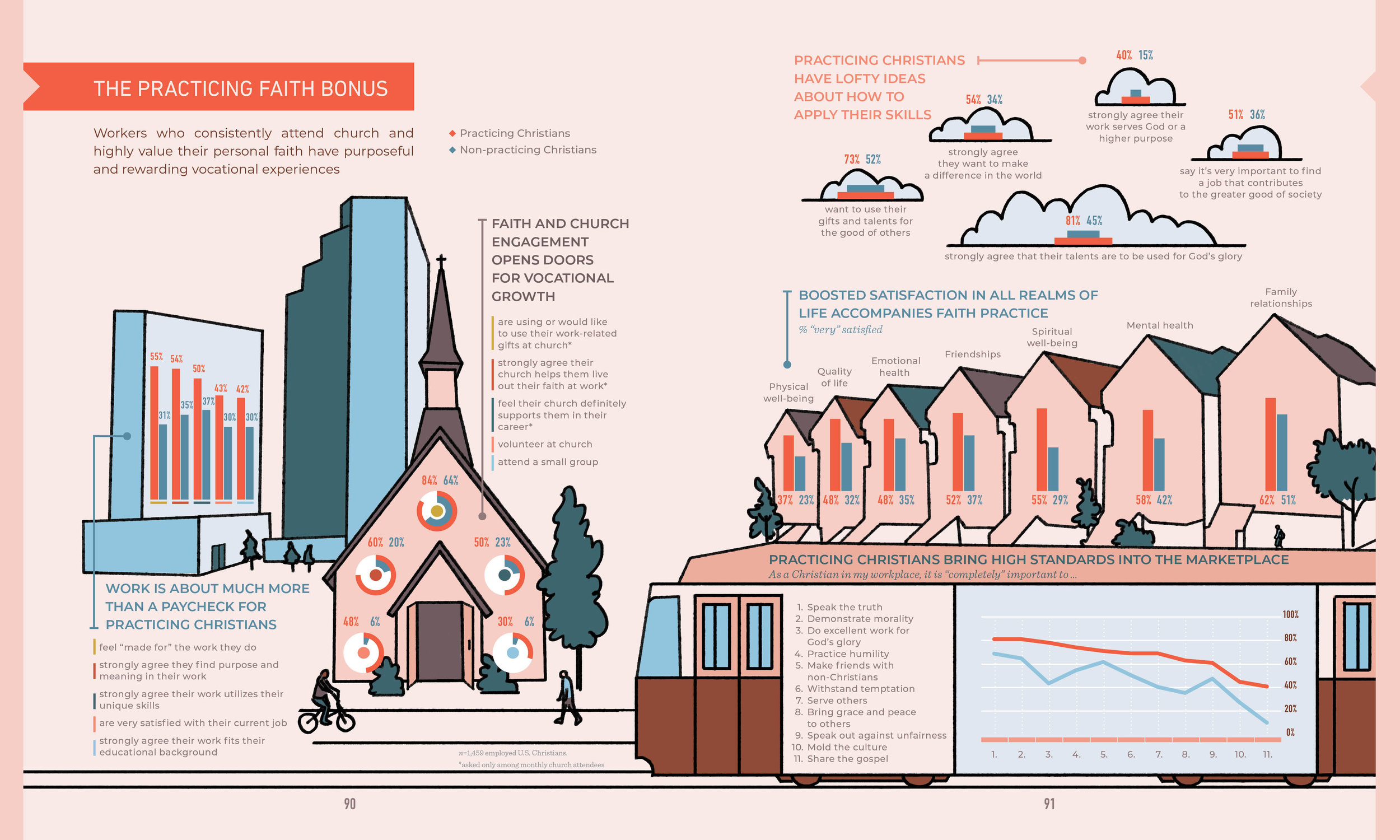 Infographic
The data is incorporated into drawn elements of a city during the daily commute.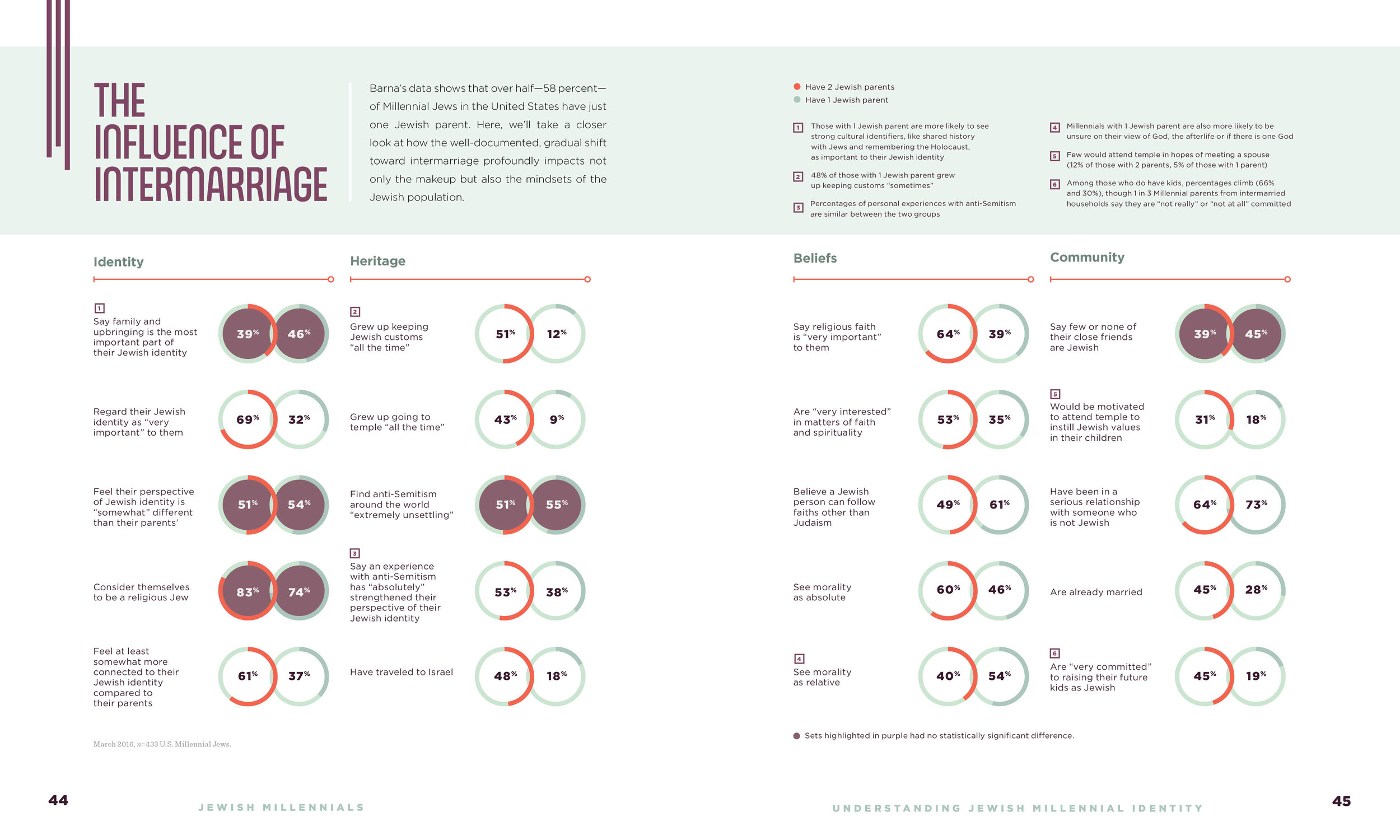 Internal design and production
Design and layout of each book includes color palette creation, font pairings, illustrations and data design.